Where do I find the e-mail to send notes to Nimbus Note?
You can find it in Settings.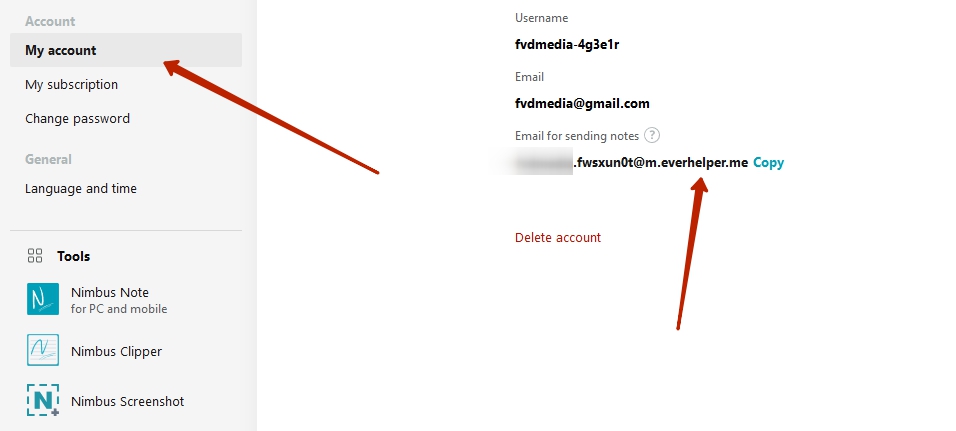 How can I send note a with email to a special folder or tags?
You also can specify a folder and tags for the note. You will need to use special symbols - @ for folder (e.g. @My Notes) and # for tags (e.g. #news). So, if you need to create a note named
"How to find my phone?"
in a folder you want to name
"Phones"
with tags such as
"phone", "news" and "guides"
, the Subject field of the letter should look like this:
How to find my phone? @Phones #phones #news #guides
. We also recommend adding your Nimbus Note e-mail to the contact list of your favorite e-mail client right away so you do not have to try to remember it every time.