How do I select multiple tags or cross-reference tags? What do I need this for?
By using our multiple selection of cross-referencing option, you can simplify your search for specific notes. For instance, you have tags such as Tag1, Tag2 and Tag3.
Multiple tags
If you press CTRL and press the on the tags Tag1 Tag2 Tag3, you will see all notes with those tags. By pressing on a specific tag while holding down the ALT key, you can unselect the desired tag. For instance, by pressing on Tag2 while holding down ALT, you will see just the notes with Tag1 and Tag3.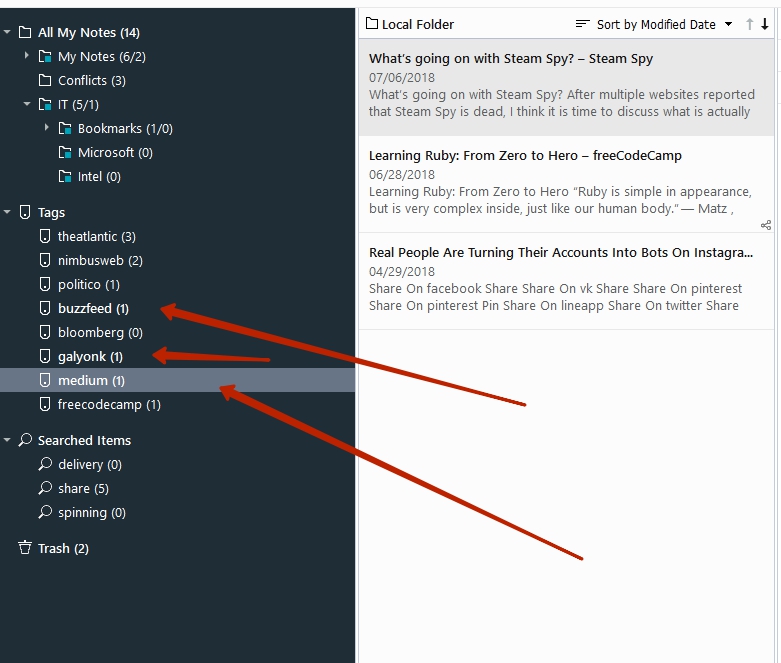 Cross-referencing tags
Say you need to find out which notes contain both tags Tag1 and Tag3. It's easy - just press SHIFT and select the tags. You will then see all the notes containing those tags displayed.