What is screen casting for?

Screenshots are great, but you can't really create a full-fledged guide with just pictures. A video makes it much easier to explain a problem or create a comprehensive guide. With Nimbus Screenshot you can create a full-fledged video guide or lecture or demonstrate how a problem occurs. And it's not just possible in Chrome, but also in any other program as well. Nimbus Screenshot also allows for recording from speakers which will let you record a video or a song from your favorite site. And Nimbus Capture allows you to do this legally, as you are not downloading the file, but instead are recording the sound.
To get started, you could watch a video telling you about the video recording features of Nimbus Capture
How to take a screen cast or a video in Nimbus Screenshot?

1) Click on Nimbus Screenshot and select Record Video.

2) Select desired options

Tab Sound - record sound from your speakers (for example, you want to record a video or a song from a website)

Mic Sound - record sound from a microphone - for making guides or recording lectures
Drawing tools
- enable drawing feature while recording a video;
Webcam
- enable recording from your webcam;
Countdown
- video countdown. The video will start recording after the period set.
If you uncheck Tab Sound and Mic Sound, the video will record without sound.
In
Video Settings
you can change certain video recording settings: video resolution (FullHD or 4K), video/audio bit rate, as well as FPS (frames per second - a crucial option for those recording a gaming video).
Important! The higher the settings, the larger the size of your recorded video.
3) Then select what exactly you wish to record.
Tab
- video of the open browser page will be recorded.
Desktop
- you can record a video from any other program, such as Photoshop or Skype.
Webcam
- you can record a video from your webcam (for example, record a webinar).
Just click on what you need and press Start Record to begin recording.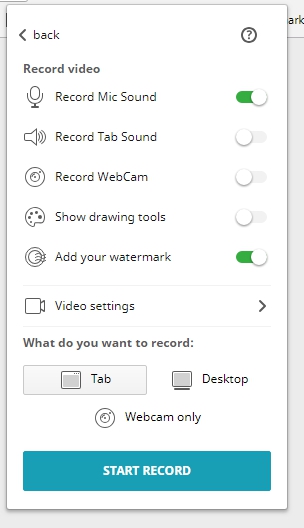 3) Click on Tab Record.

4) Once the desired actions are completed, click on Stop Recording.





5) Watch the resulting screen cast on your video player. You can then send the video to Nimbus Note or save to the Google Drive/Youtube.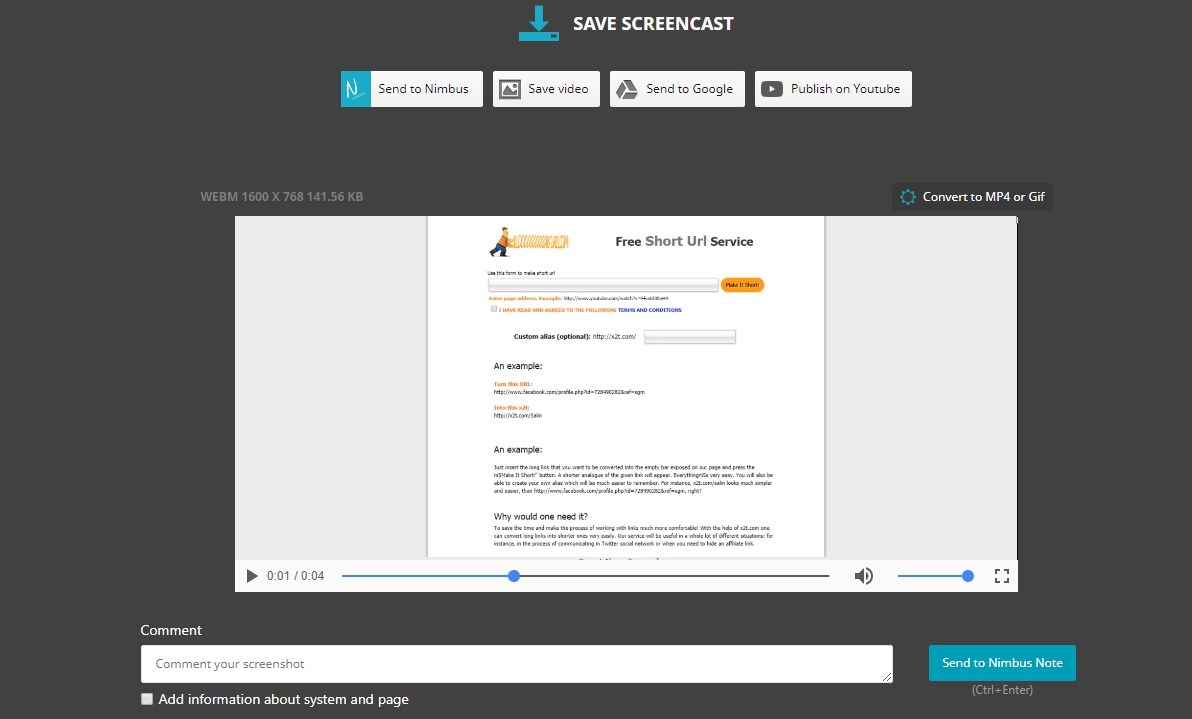 How to convert video to MP4/GIf?

Please check manual -
https://help.everhelper.me/customer/portal/articles/2932187-how-to-convert-a-video-to-mp4-or-gif-?b_id=11251
Is there hotkey support for video recording?
You can use the following hotkeys to work with the videos:
ctrl+shift+7
- start recording video tab;
ctrl+shift+8
- start recording desktop window;
ctrl+shift+9
- stop recording video;
When using Record Tab, only the current Google Chrome page gets recorded. How can I record different pages simultaneously?

You can find more info here -
https://everhelper.desk.com/customer/portal/articles/2953275-how-to-record-a-video-from-another-program-or-of-an-entire-chrome-window-desktop-record-?b_id=11251
I do not see the player after recording a video…

The problem must be related to your Chrome profile. Try clearing cookies, and if that does not help, create a new Google Chrome profile - https://support.google.com/chrome/answer/142059?hl=en

How to stop recording a video?

Use the Ctrl+Shift+9 hotkey or press on Stop on the add-on menu.
I recorded a video/clip from a site but it has no sound or its quality is substandard. Why?
It might be that you did not specify in settings that the sound needs to be recorded from the tab/page or you had it recorded from both the tab and the mic. In this case you only need to have the sound from the tab recorded.
Can I disable the hotkeys I do not need?
Yes, just choose Disable for the hotkeys you do not need.
I have several microphones/webcam. How to choose a specific one for recording?
Open Video Settings and choose a microphone/webcam from the list.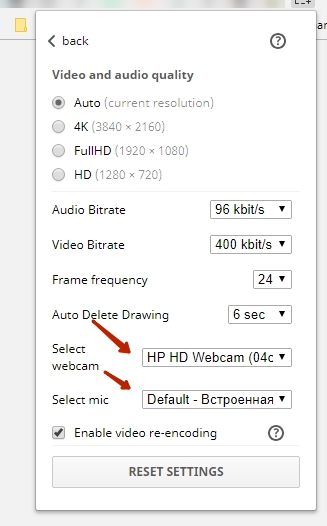 I'm not happy with the quality of the video. Can I change it?
Yes, open Video Settings and choose different quality.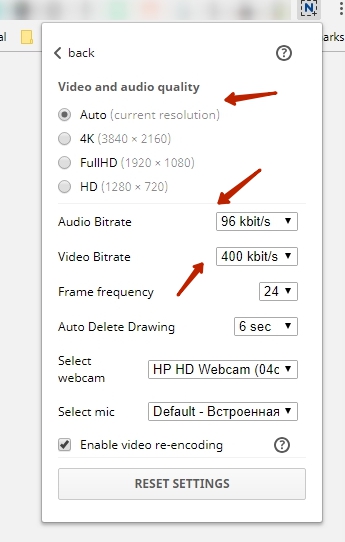 How to add my own watermark to a video?
You can read more information here -
https://everhelper.desk.com/customer/portal/articles/2956335-how-to-add-my-own-watermark-to-a-video-?b_id=11251
Can I draw while recording a video?
Yes, you can read more here
-
https://everhelper.desk.com/customer/portal/articles/2885456-drawing-tools-for-video---quick-guide?b_id=11251
Why don't I hear sound after converting into MP4?
You can read more info here -
https://everhelper.desk.com/customer/portal/articles/2953047-why-don-t-i-hear-sound-after-converting-into-mp4-?b_id=11251
I have problem with Nimbus Screenshot :(
Please check our troubleshooter -
https://everhelper.desk.com/customer/portal/articles/2842552-nimbus-capture-for-browsers---troubleshooter