Business card scan feature allows obtaining an image of any business card, saving its contents (name, e-mail, company name etc) as a note. The note can then be used as any other, for things like:
- copying information;
- calling the phone number of adding it to contacts;
- sending an e-mail;
and so on.
To begin scanning:
1) Make sure your device is connected to the Internet.
2) Press the Photo button and select Photo from camera. Then switch over to Business card.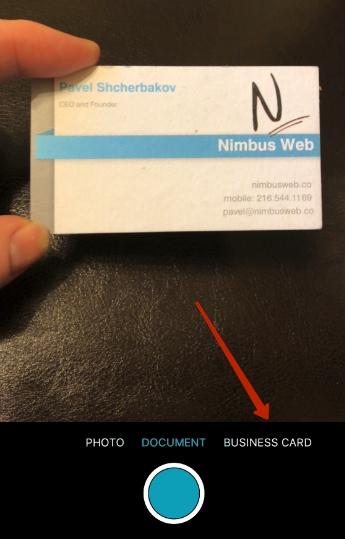 3) Place the camera over the business card keeping the borders in camera view. The camera will auto-define the card borders.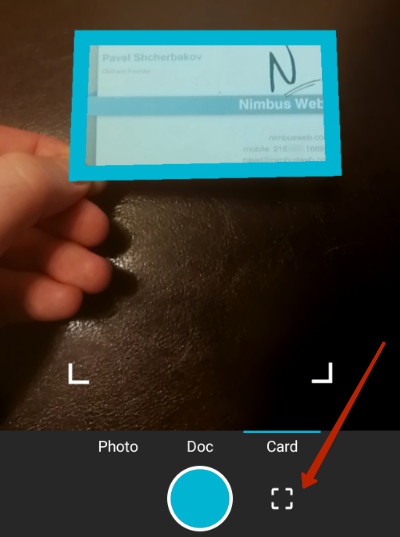 If the borders cannot be defined, press the Pre-defined borders button to manually place the business card within the limits.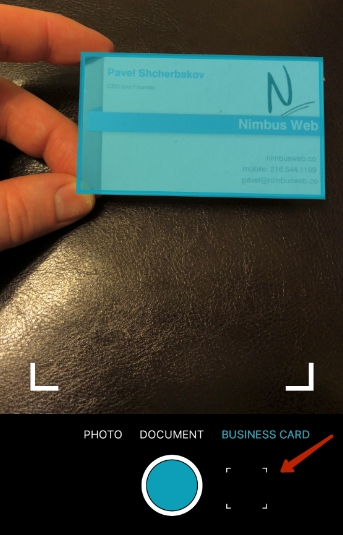 Then press the Take a picture button.
4) At this point, make sure you've got the right picture of the business card. If not, you can flip it or clip it. If the business card has two sides, tap Add reverse side and take a picture of the reverse side.
5) Once the picture has been taken, you will be redirected to the page with the business card information. Nimbus Note has a feature that allows retrieving text from images and the app will fill out the blanks itself.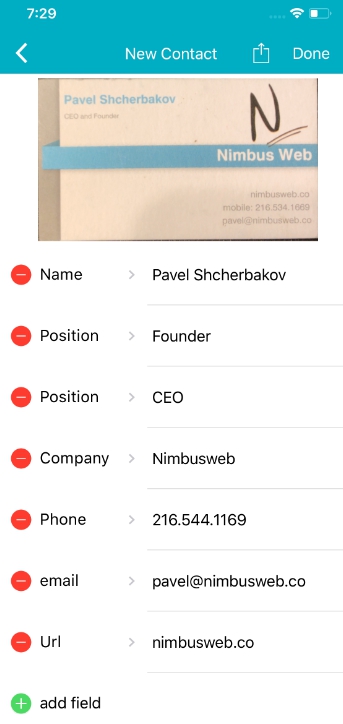 You may also choose to fill out the fields yourself.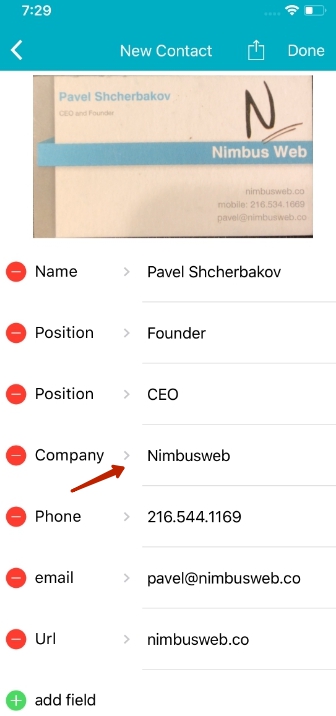 Tips
Auto-define borders feature works best if you place the business card on a contrasting background. This means placing white or light-colored business cards on a dark background and dark ones - on a light background.
For better quality of the image, take the pictures with proper light or even special background lighting from multiple light sources, or in oblique rays of the sun. Tilt the phone slightly to avoid overexposing glossy business cards.