1) Press on Take a photo and select item Document.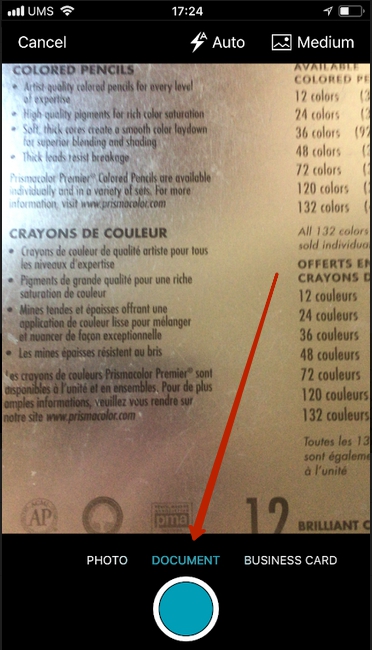 2) Place your document on the table or any other surface. It's best if you have proper lighting and the surface is even. If there isn't enough light, we recommend using the flash (can be activated in settings).
3) Once the photo is taken, you can trim off whatever you don't need using the cropping feature. You can also rotate the photo.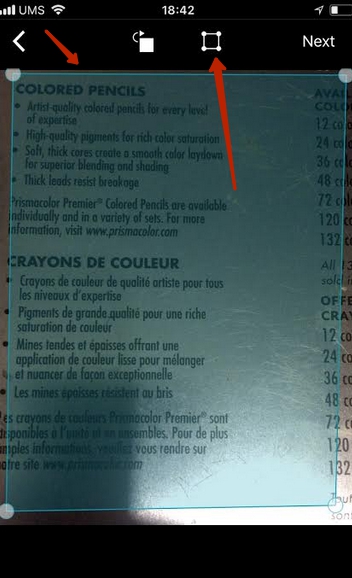 4) You will then get to a screen with filters that will help you improve/change the quality of your photo:
- Grey - text color is black against gray background;
- BW - makes the photo black and white. A good option for documents, contracts, articles etc;
- Auto - intensifies and saturates colors. A great option for photo recipes, newspaper articles, sign boards etc;
- Custom - customizable brightness and contrast settings for correctly displaying your document. Just move the sliders to the right / to the left to see the result.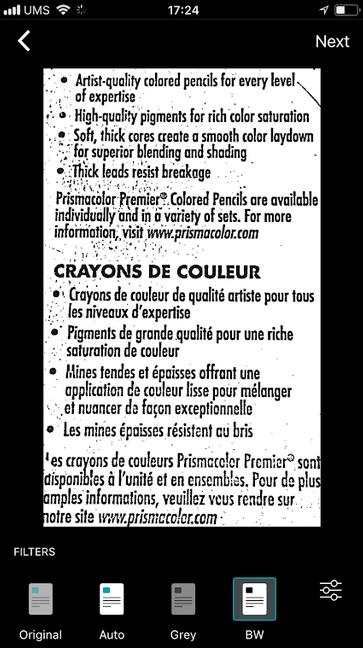 5) Once you've taken a photo, you can save it to a note or take new ones.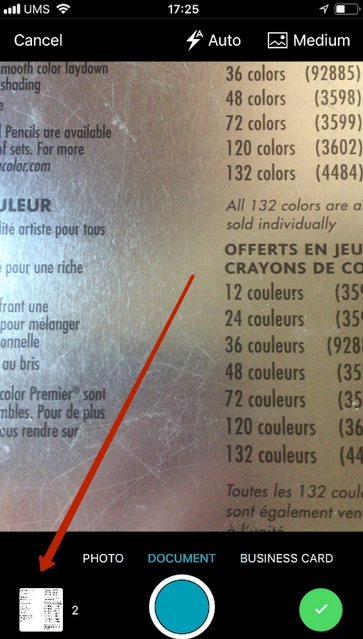 If you are not satisfied with your current photos, you can view and delete them in a special gallery. There you can also delete any other photos you don't want.