1) Open Xmarks and select Tools > Export Bookmarks to HTML.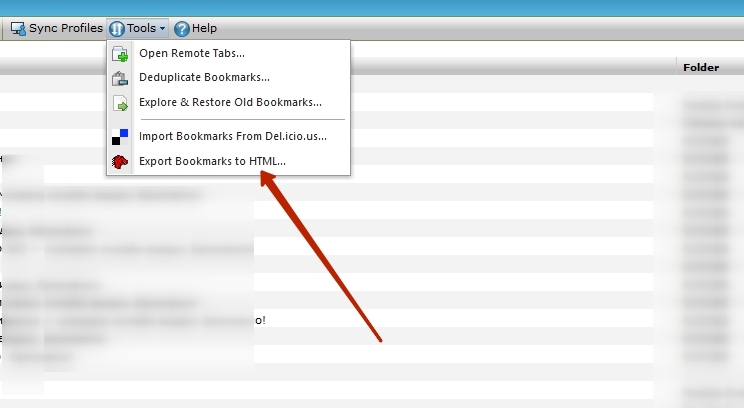 2) Save the HTML file.
3) Open our web client at
https://everhelper.me/client/
and in Bookmarks select Tools > Import/Export Bookmarks.
4) Select the HTML file you saved from Xmarks.
5) Wait for the import to complete.
You can then use EverSync to synchronize the bookmarks with your browser:
https://everhelper.desk.com/customer/en/portal/articles/2412006-faq-eversync-for-browsers
.