Important! At the moment, workspaces and group work are available only to Android and iPhone mobile device users. Other clients will be added soon.
In Nimbus Note, you can share your folders and notes for cooperative work. For example, you can share documents with your colleagues or share shopping lists and to do lists with your family members. Students could share lecture notes and educational materials with their classmates.
There are so many ways of using this new feature, everyone will be sure to find it very handy.
At the moment, group work is available for an entire workspace, but we are working to make separate folders and notes available for sharing.
How to invite another user to your workspace?
To invite a colleague (friend, relative, etc.), you need to tap on the workspace menu and select Invite members.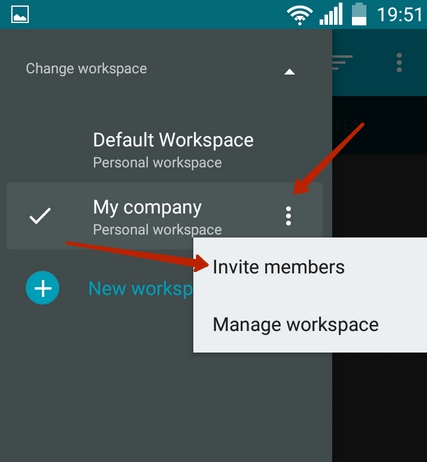 Next, enter the emails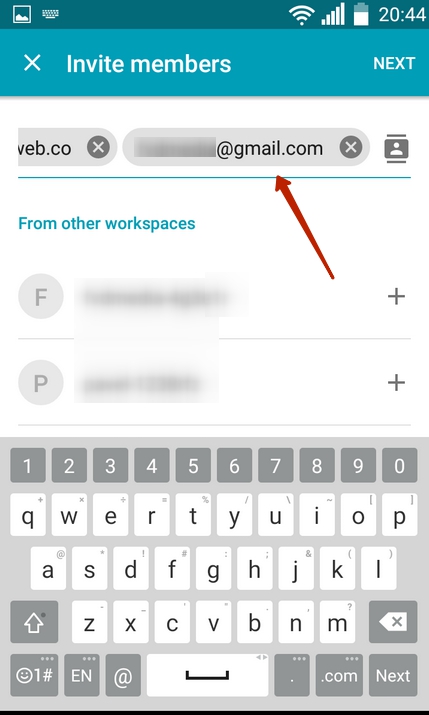 and select type of access permissions:
- Read Only
- invited user will only be able to read notes and comment on them.
- Edit
- user will be able to work on notes - read, edit, comment and even delete them.
- Admin
- invited users will be able to edit notes, add new ones, share notes via email and public links, as well as invite other users.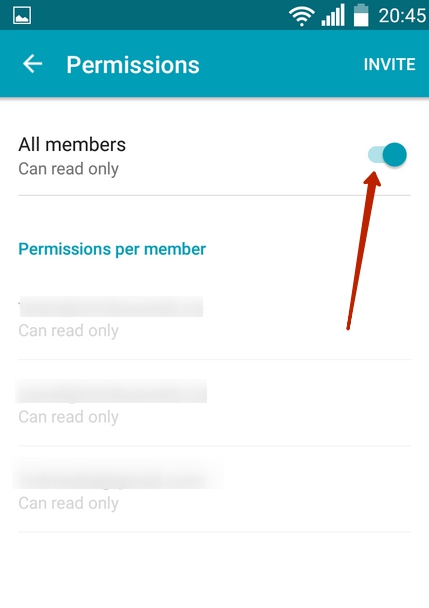 Once your invite is confirmed (only needs to be done once), the user will have access to the shared workspace, where they can work according to their access permissions.
How to change user permissions?
1) Tap on the workspace menu and select Manage workspaces.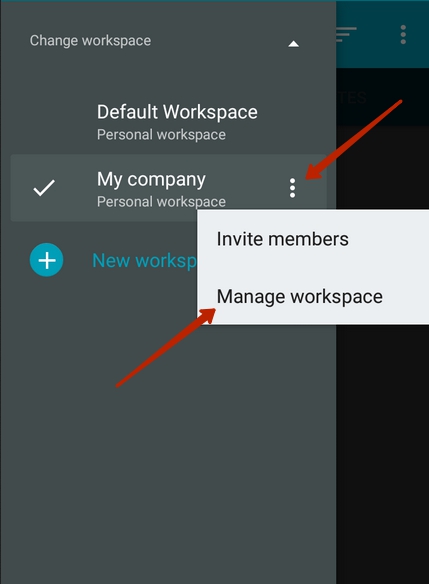 2) Go to Members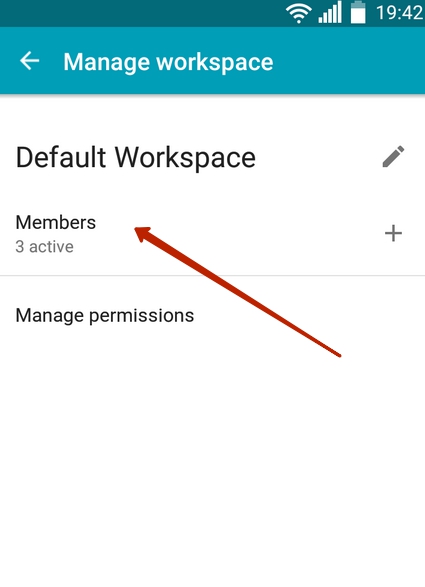 3) Make tap on the desired member.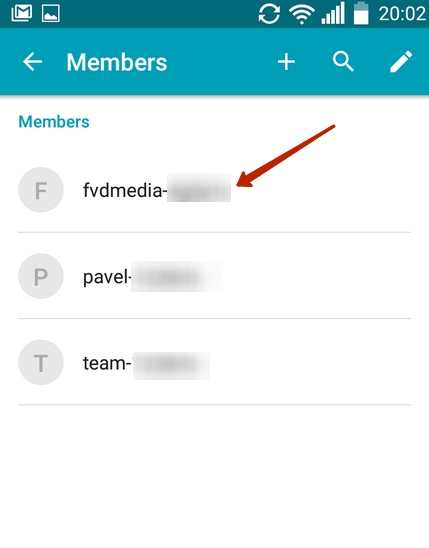 4) Tap on the Change permission.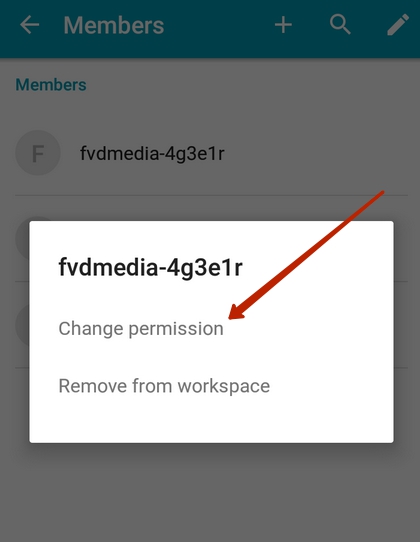 5) Set new permissions for the user.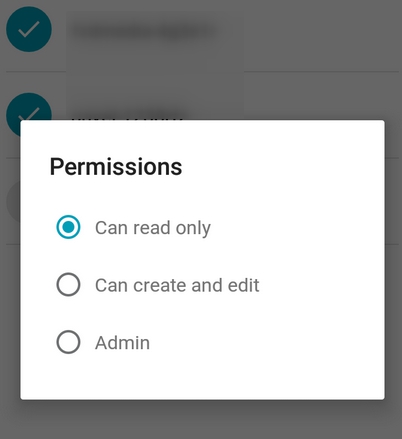 How to change access permissions for all users?
1) Tap on the workspace menu and select Manage workspaces.
2) Go to Manage permissions.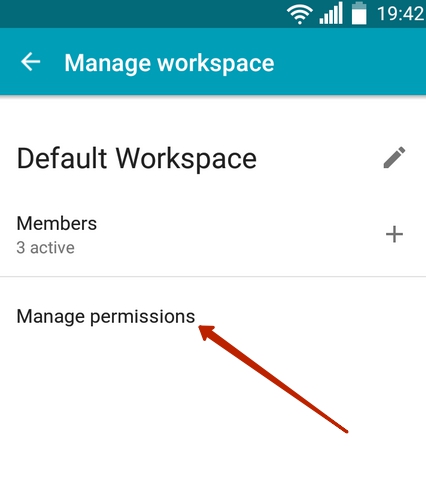 3) You can change access permissions for specific users or all of them at once. To do that, set the switch to Active and select the type of access permissions to be applied to all users.