This usually means Chrome is blocking the cookie that EverSync uses to log in. You can fix this issue by adding the everhelper.me site to the list of exceptions. To see how to do this, watch a quick guide:
Or follow these steps:
1) Open the Settings screen in Chrome.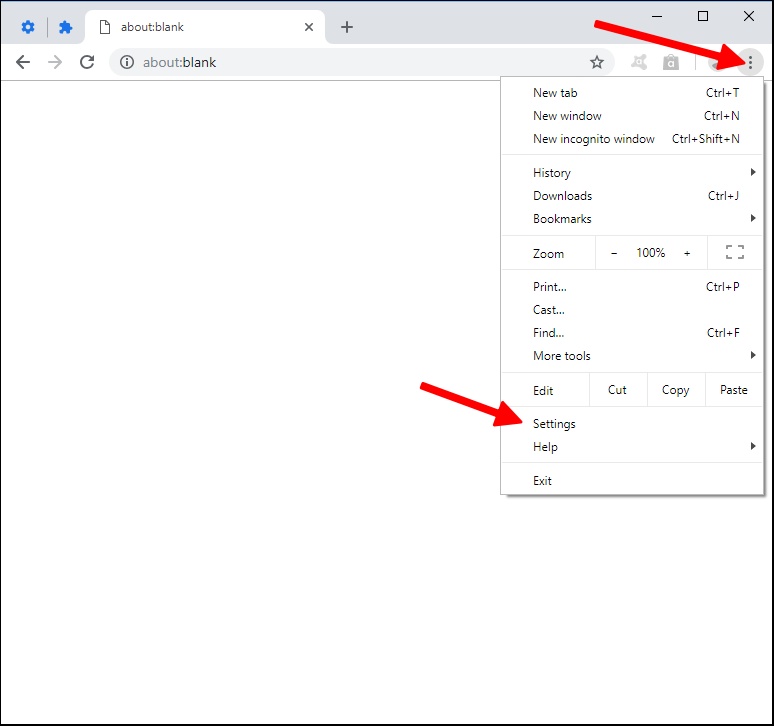 2) Scroll down and click Advanced.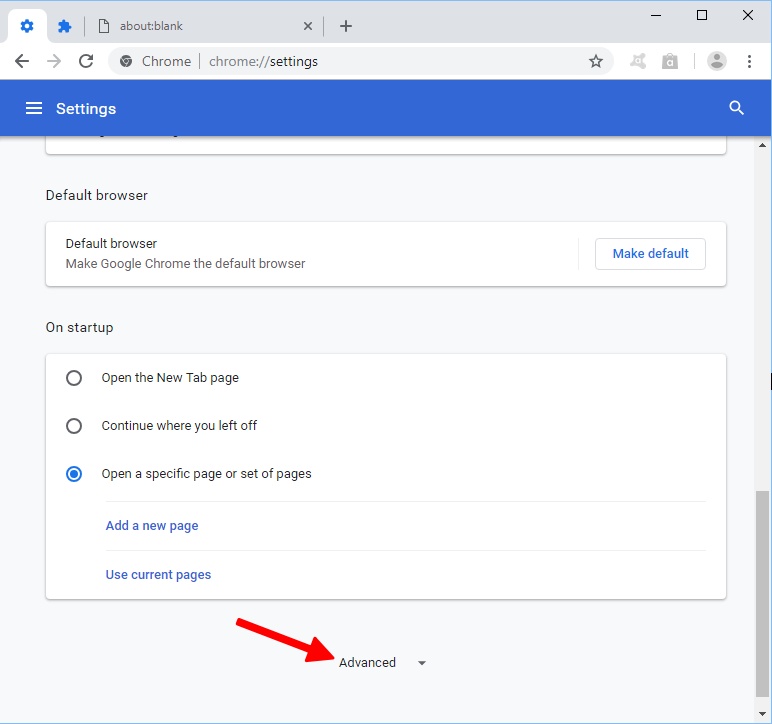 Find and open the Content settings section.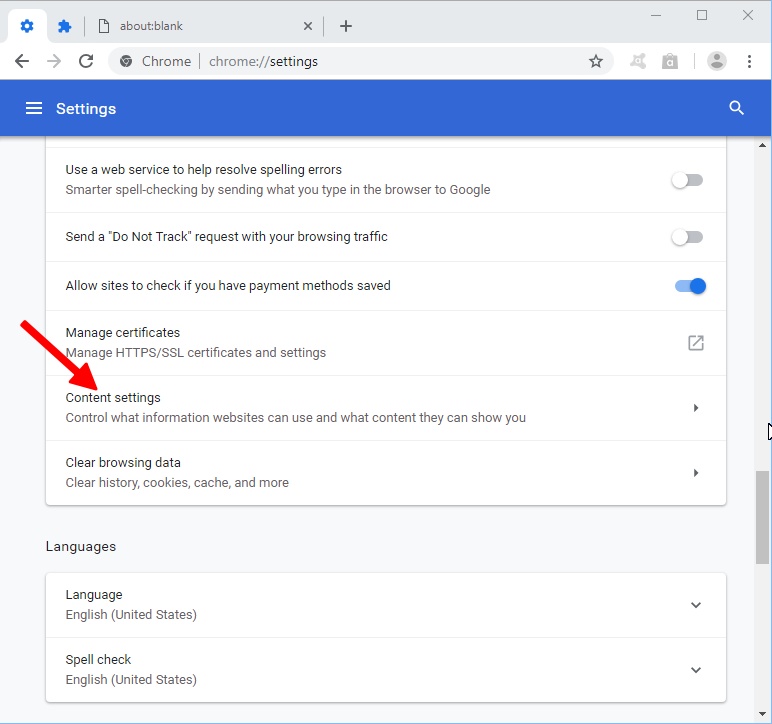 4) Click on Cookies.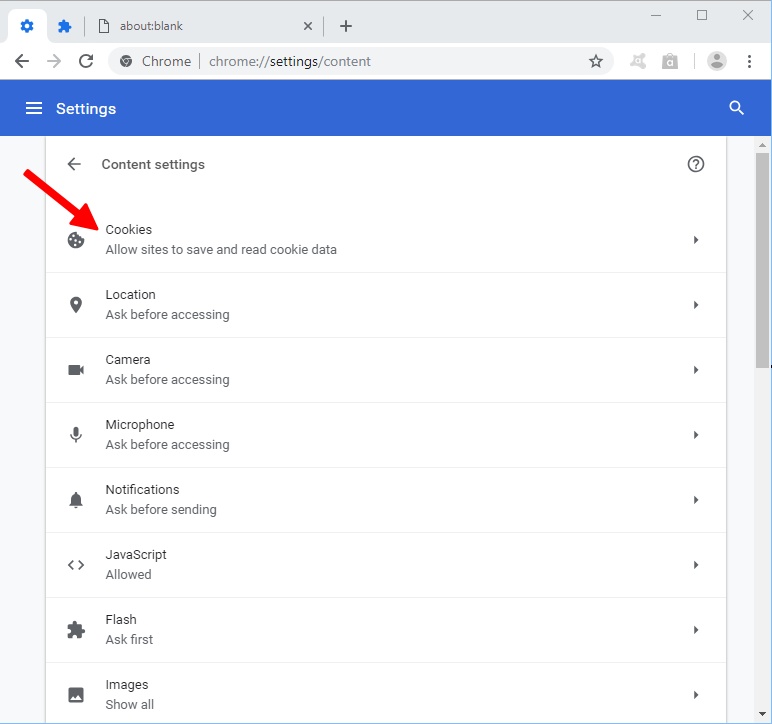 5) Find Allow and click the Add button.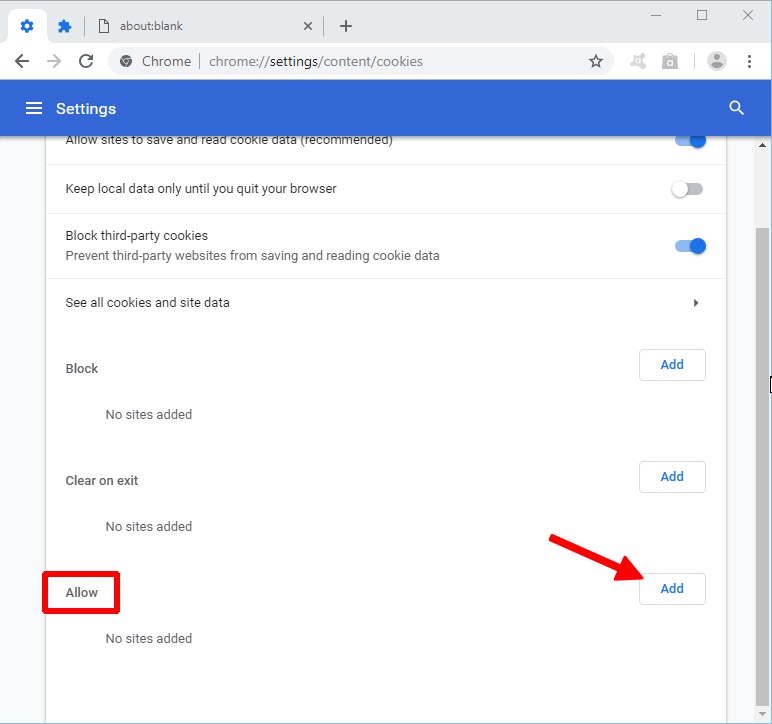 6) Type or copy
[*.]everhelper.me
into the pop-up box. It should look exactly the same as it does in the screenshot below: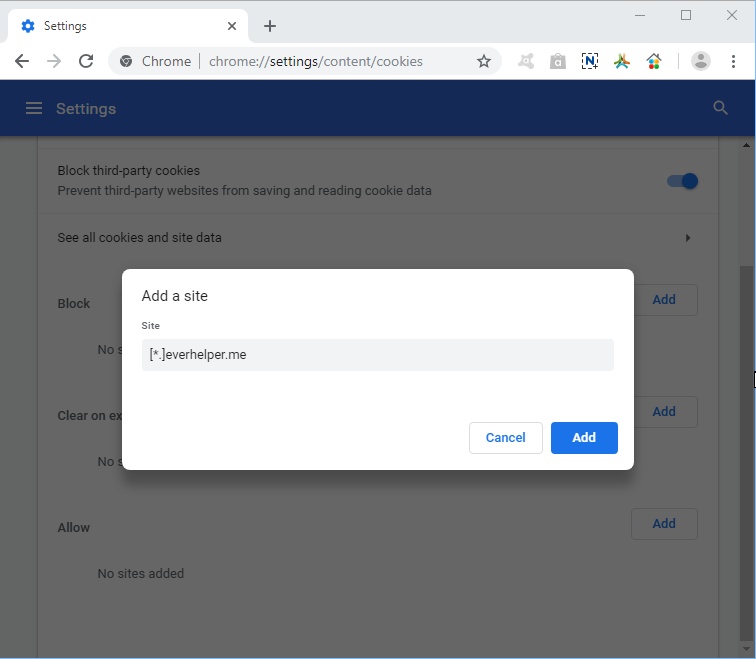 7) Click Add to finish the process.