How do I add a time-based reminder?
Open the note. Click on Reminder button.

Using the calendar (1) and the clock (2) set the required date and time. If you need for the reminder to repeat after a certain period, click on Repeat (3) and select the required period. To save the reminder, click on the Done.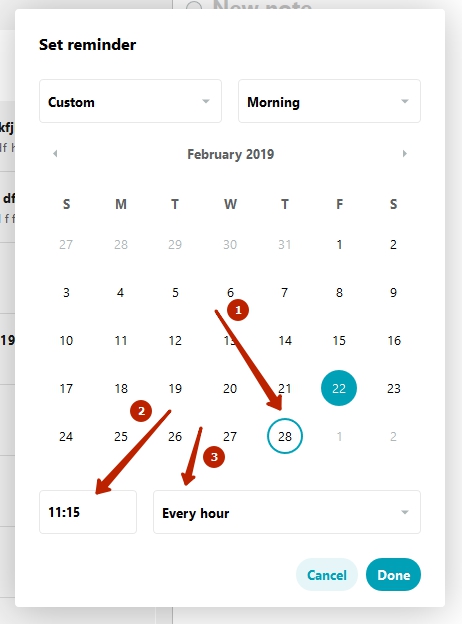 How to delete a reminder?
Open reminder settings

then click on Delete reminder.