You can remove duplicate bookmarks quickly and easily using the EverHelper web client. Just follow the steps below.
1) Open the
EverHelper web client
.
2) In the tools menu, select Find duplicate bookmarks.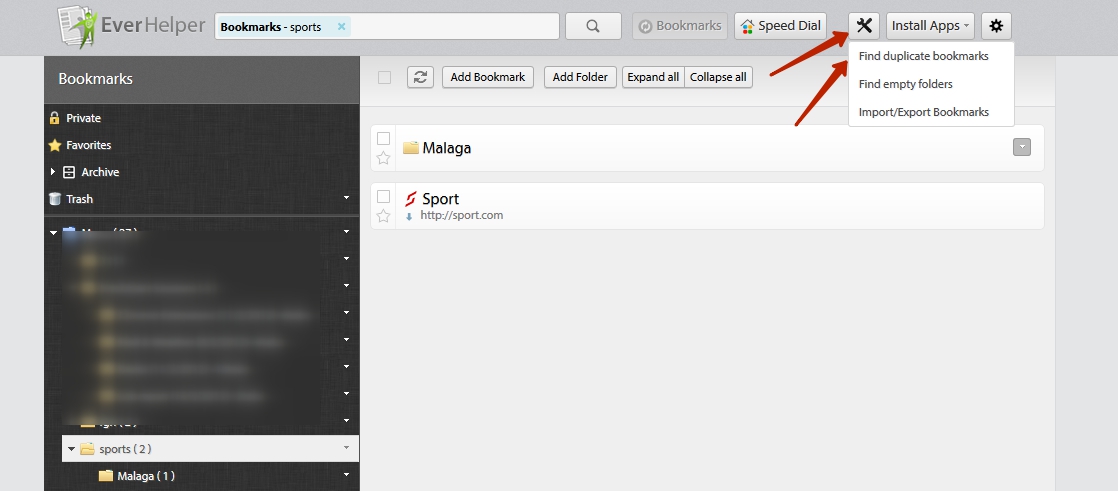 3) After finding all the duplicates, click Remove selected.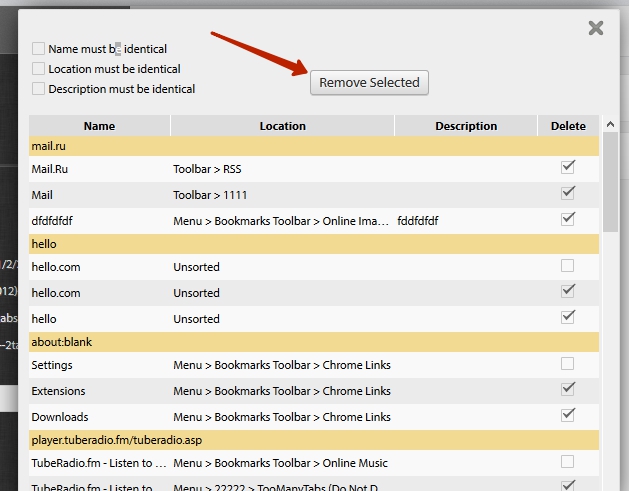 4) Run synchronization again in the EverSync add-on or app to remove the duplicates from your browser.